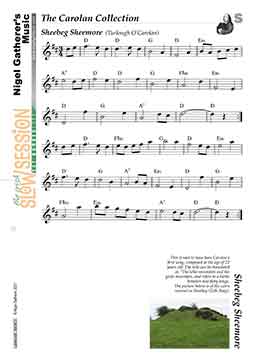 This tune is part of the following collections:




This is said to have been Carolan's first song, composed at the age of 22 years old. The title can be translated as "The little mountain and the great mountain, and refers to a battle between two fairy kings.

---
This tune is part of my Carolan Collection of tunes; for others, check out the Composers Collection Index.