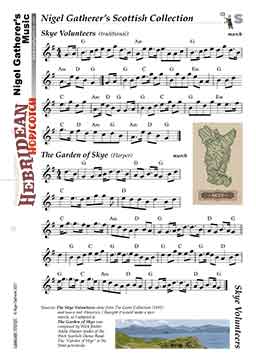 This set is part of the following collections:




The Skye Volunteers came from The Gesto Collection (1895) and was a reel. However, I thought it would make a nice march, so I adapted it.
The Garden of Skye was composed by Wick fiddler Addie Harper, leader of the Wick Scottish Dance Band. This setting is taken from the Ness Melodeon Band. The "Garden of Skye" is the Sleat peninsula.

---