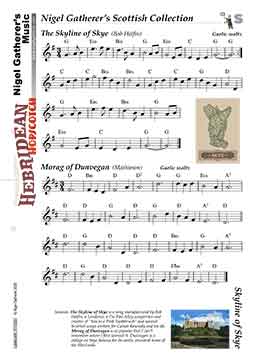 This set is part of the following collections:




The Skyline of Skye is a song manufactured by Bob Halfin, a Londoner, a Tin Pan Alley songwriter and creator of You're a Pink Toothbrush for Max Bygraves, and several Scottish songs written for Calum Kennedy and his ilk.
Morag of Dunvegan is so popular that I can't remember where I first learned it. Dunvegan is a village on Skye famous for its castle, ancestral home of the MacLeods.
---