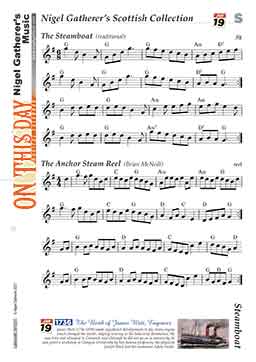 This set is part of the following collections:


The Steamboat is an old tune. It's found as a French song called Bon Voyage, Monsieur Dumollet! in the early 19th century, but many sources have it as a Scottish jig. In Ireland it's known as The Kilfenora Jig, with the parts reversed.
The Anchor Steam Reel was composed by Brian McNeill and named after a brand of beer.
---