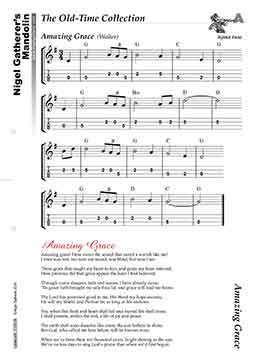 This tune is part of the following collections:


One of the most well-known Gospel songs, Amazing Grace was written by Englishman John Newton (1725-1807), a former slave trader who underwent a religious conversion after being experiencing a violent storm off the coast of Donegal. In 1835 it was set to the tune New Britain. To date it has been recorded on some 11,000 albums.
---
This set is part of my Old Time Collection Collection of tunes; for others, check out the Old Time Collection Index.