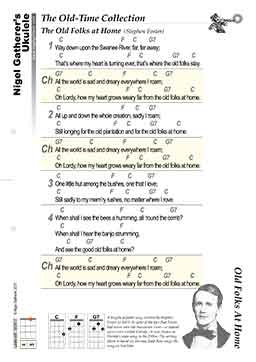 This tune is part of the following collections:


Music
A hugely popular song written by Stephen Foster in 1851. In spite of the fact that Foster had never seen the Suwannee river - or indeed never even visited Florida - it was chosen as Florida's state song in the 1930s. The setting above is based on the way Todd Baio sings the song on YouTube.
---
This set is part of my Old Time Collection Collection of tunes; for others, check out the Old Time Collection Index.