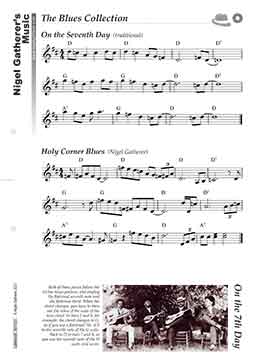 This tune is part of the following collections:

Both of these pieces follow the 12-bar blues pattern, and employ the flattened seventh note and the flattened third. Unfortunately I can't remember where I got the first tune, On the 7th Day - it may have been a guitar book.
I composed the second tune for one of my mandolin classes, which met in a church hall in Morningside, Edinburgh. There is a church on four corners of a crossroads there, and it is known as "Holy Corner".
Other Blues pieces:
---