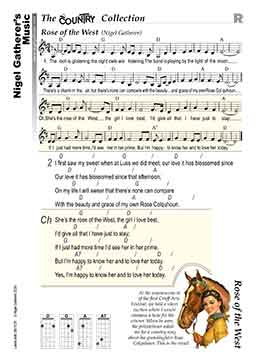 This set is part of the following collections:


Music
---
Rose of the West
---
Rose of the West
(intro, refrain & solo):
---
Composed by Nigel Gatherer. At the announcement of the first Crieff Arts Festival, we held a silent auction where I would compose a tune for the winner. When he won, the prizewinner asked me for a country song about his grandaughter Rose Colquhoun. This is the result.
---