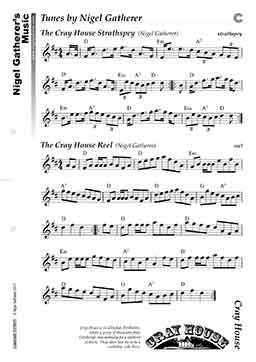 This set is part of the following collections:




Cray House is in Glenshee, Perthshire, where a group of musicians from Edinburgh stay annually for a weekend of music. They often hire me to do a workshop with them.
---
This tune and others composed by me can be found in Nigel Gatherer's Second Collection, available from my Online Store.