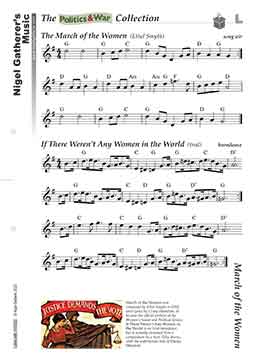 This set is part of the following collections:


March of the Women was composed by Ethel Smyth in 1910, with lyrics by Cicely Hamilton. It became the official anthem of the Women's Social and Political Union.
If There Weren't Any Women in the World is an Irish barndance, but it actually stemmed from a composition by a Scot, Felix Burns, with the unfortunate title of Dusky Minstrel.

---