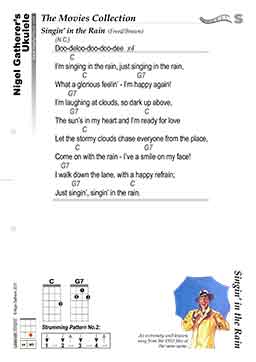 This set is part of the following collections:

Music
An extremely well-known song from the 1952 film of the same name, Singin' in the Rain predates the movie, originally having been written for The Hollywood Revue of 1929. Music was by Nacio Herb Brown, lyrics by Arthur Freed (who then conceived the Singin' in the Rain movie).

---
This set and other tunes from the movies can be accessed from the Movies Collection index.