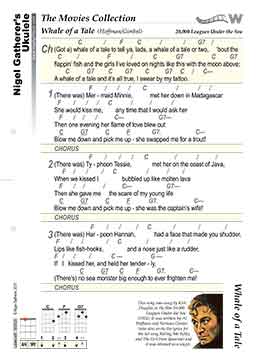 This set is part of the following collections:

Music
[UKE] Lyrics & ukulele chords
This song was sung by Kirk Douglas in the film 20,000 Leagues Under the Sea (1954). It was written by Al Hoffman and Norman Gimbel (who also wrote the lyrics for the hit songs Killing Me Softly and The Girl from Ipanema) and it was released as a single.

---
This set and other tunes from the movies can be accessed from the Movies Collection index.