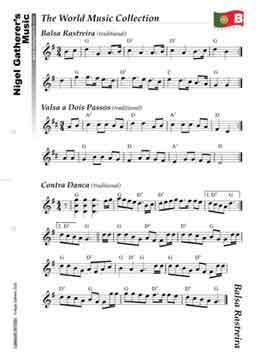 This set is part of the following collections:


The first waltz came from a recording of the Portuguese group Galandum Galundaina, from a 2005 album, while the second waltz is from the group Realejo from 1995. The Contra-Danca is from the group Va de Viro.

---
This set and other tunes from around the world can be accessed from the World Music Collection index.