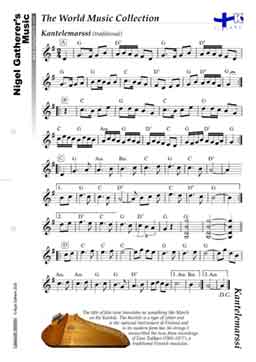 This set is part of the following collections:


The title of this tune translates as something like March on the Kantele. The Kantele is a type of zither and is the national instrument of Finland and in its modern form has 36 strings. I transcribed the tune from recordings of Eino Tulikari (1905-1977), a traditional Finnish musician.

---
This set and other tunes from around the world can be accessed from the World Music Collection index.