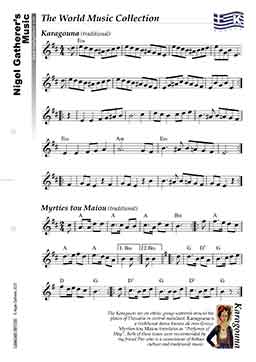 This set is part of the following collections:


The Karagouni are an ethnic group scattered around the plains of Thessalia in central mainland. Karagouna is a traditional dance known all over Greece.
Myrties tou Maiou translates as "Perfumes of May". Both of these tunes were recommended by my friend Pav who is a connoisseur of Balkan culture and traditional music.