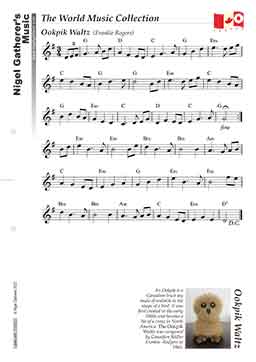 This set is part of the following collections:


Three traditional Australian tunes. The Mudgee Waltz was collected by John Meredith. Mudgee is a town of some 12,000 people in New South Wales.
There a many different versions of Waltzing Matilda. I transcribed this setting from a 1986 cassette from the Wombat Bush Band.
God Bless You and Bugger Me is a dance tune from the repertoire of button accordionist Bill McGlashan from Castlemaine in Victoria.
---