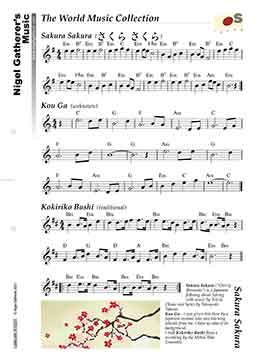 This set is part of the following collections:


Sakura Sakura ("Cherry Blossoms, Cherry Blossoms") is a Japanese folksong about Spring, with music by Teiichi Okano and lyrics by Tatsuyuki Takano.
Kou Ga - I was given this tune by a Japanese woman who was learning whistle from me. I have no idea of its background.
I got Kokiriko Bushi from a recording by the Matsu Take Ensemble from Japan.