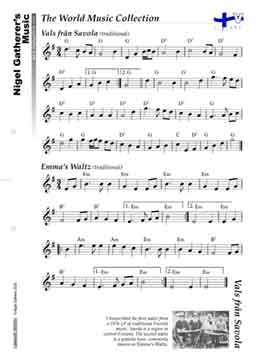 This set is part of the following collections:


I transcribed the first waltz from a 1976 LP of traditional Finnish music. Savola is a region in central Finland. The second waltz is a popular tune, commonly known as Emma's Waltz.

---
This set and other tunes from around the world can be accessed from the World Music Collection index.