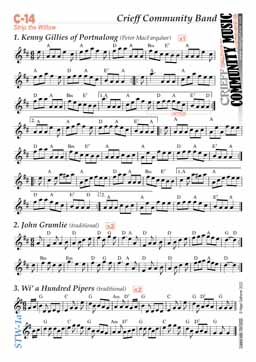 This set is part of the following collections:


Kenny Gillies of Portnalong was composed by Peter MacFarquhar of Skye. Portnalong is also on Skye. The other two jigs in the set, John Grumlie and Wi' a Hundred Pipers are both airs to songs.
This set can be combined with C15: Strip the Willow 1b to make a longer dance set.

---