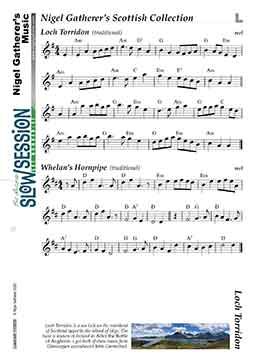 This set is part of the following collections:






Loch Torridon is a sea loch on the mainland of Scotland opporite the island of Skye. The tune is known in Ireland as After the Battle of Aughrim. I got both of these tunes from Glaswegian accordionist John Carmichael.

---
This set and other tunes played at Scottish Sessions can be found in The Glasgow Slow Session Volume 1, available from my Online Store.