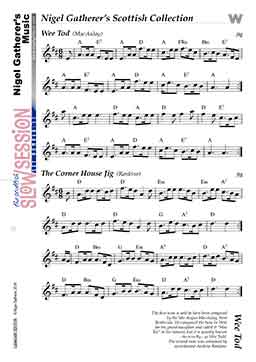 This set is part of the following collections:




The first tune is said to have been composed by the late Angus MacAulay, from Benbecula. He composed the tune in 1956 for his grand-daughter and called it Wee Tot in her honour, but it is usually known - incorrectly - as Wee Tod.
The second tune was composed by accordionist Andrew Rankine.
---
This set and other tunes played at Scottish Sessions can be found in The Scottish Slow Session Volume 3, available from my Online Store.