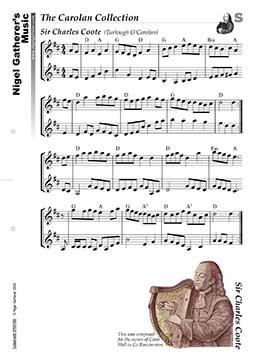 This tune is part of the following collections:




This was composed for the owner of Coote Hall in Co Roscommon. I first learned this tune from Dave Swarbrick's rendition on his 1981 album 'Smiddyburn'.
The video below features Swarbrick alongside Richard Thompson and Dave pegg playing Sir Charles Coote followed by Smith's Hornpipe.