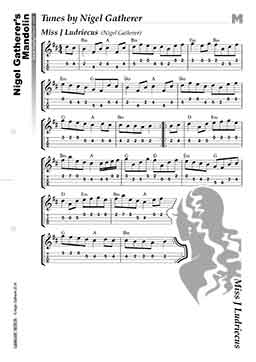 This tune is part of the following collections:


This tune was composed as a commission for Hugh Somerville, for his wife Joyce's birthday. Hugh said to me "Full marks to Nigel for this lovely tune. I am delighted with it but more importantly my wife is also delighted with it! Thank you so much Nigel!" The second MP3 on the left is a track sent to me by Hugh of his friends playing the tune.
---
This tune and others composed by me can be found in Nigel Gatherer's Second Collection, available from my Online Store.