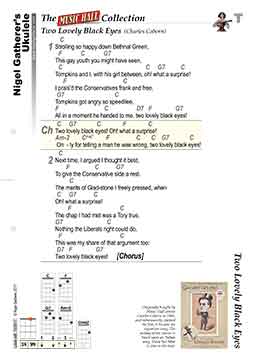 This set is part of the following collections:


Originally bought by Music Hall artiste Charles Coborn in 1886, and subsequently claimed by him, it became his signature song. The melody of the chorus is based upon an Italian song, Vieni Sul Mar (Come to the Sea).
---
This set and other classical pieces can be accessed from the Music Hall Collection index.