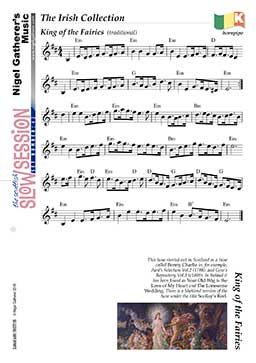 This set is part of the following collections:




This tune started out in Scotland as a tune called Bonny Charlie in, for example, Aird's Selection Vol.2 (1788). and Gow's Repository Vol.3 (c1809). In Ireland it has been found as Your Old Wig is the Love of My Heart and The Lonesome Wedding. There is a Shetland version of the tune under the title Scollay's Reel.
---
This set and other tunes played at the Scottish sessions can be found in The Scottish Slow Session Volume 3, available from my Online Store.