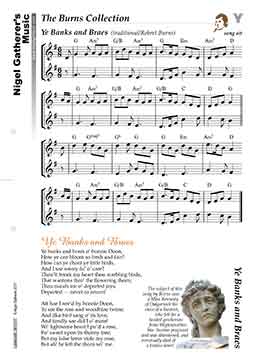 This tune is part of the following collections:




The subject of this song by Burns was a Miss Kennedy of Dalgarrock, the niece of a baronet, who fell for a landed gentleman from Wigtownshire. She became pregnant and was abandoned, and eventually died of a broken heart.
---
This song and others written by Robert Burns can be found in my Composers Collection.