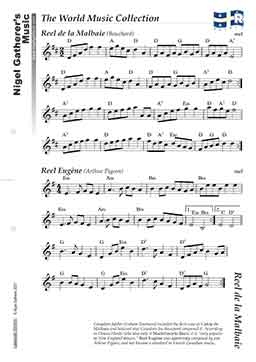 This set is part of the following collections:


Canadian fiddler Graham Townsend recorded the first tune as Galop de Malbaie and believed that Joe Bouchard composed it. According to Donna Hinds (who also calls it Mackilmoyle Reel), it is 'very popular at New England dances.'
Reel Eugene was apparently composed by one Arthur Pigeon, and has become a standard in French Canadian music.